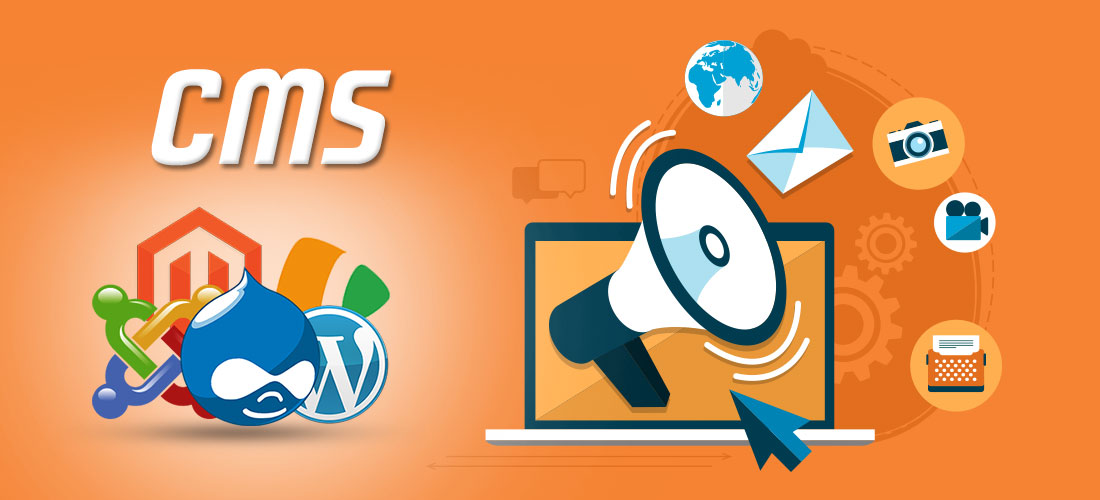 Do you rely too much on the Website Administrator/Web Master (than any Content Management System) for managing your business website and, end with higher expenses beyond the budget plan of your company?
Well, I understand that we could never ignore or undermine Web Administrators, as they play a pivotal role in an online enterprise, in the modern-day IT era. Business websites demand time and money, as website management and maintenance on a routine basis could be quite difficult for businesses with limited staff and/or less technical expertise.
In order to overcome the challenges on the business front, most of the companies prefer the services of web administrators and third-parties. But then, over-dependence can be a costly affair for these online businesses as by paying the service fee for 'everything' on the website, they often end with higher overhead cost/expenses. And, that would never do anything good 'to' them than adversely affecting their business profits and margins.
Yes. Everybody (read: business enterprise) aims to maximize business profits, with less investment or expenditure. I guess, you are not an exception. And, I am now going to share a few things on how you can improve the profitability of your company, by investing smartly on the business website.
Content Management System Is Important
If your business is on a tight budget, then by using a Web Content Management System (CMS), you can get empowered and minimize the use of web administrators and third-parties. With a secure and reliable website content management system, you can be the master of your own business and may never have to share the business profits with third-parties or worry about the revenues, any day.
A web CMS can create wonders for your business. And if you are keen about answers to the following queries, then just read along-
How can a CMS help you?
Why you need a CMS at the first place?
In the competitive online marketplace where people prefer everything via the World Wide Web, you may not like to lose business to competitors, by having a plain/simple website with outdated information about your products and services.
Hope you understand, how important it is to deliver fresh and relevant (always updated) information to your prospective customers and clients. Outmoded data on the website can be a big loss for your business. If you are managing a website with 'multiple-pages', then just imagine publishing, editing, deleting, organizing the data on a regular basis.
In order to outdo market competitors and attract customers to business, you may often want the liberty of 'making quick corrections' on the website. So that customers find you 'interesting', always and keep on visiting your website.
Improve Business Efficiency With Content Management System
And Content Management Systems are the ones that would help you overcome all the business challenges, in an effective manner. By having a website with content management system, you can get things done with less effort and time. With a CMS, you can bring down business operating expenses and increase workplace productivity and efficiency, like never before.
Both Open Source and Custom CMSs are available in the market. Joomla, Drupal, and WordPress are a few of the popular Open Source CMSs and with the inherent plug-ins and add-ons, you can manage your business well. These Open Source CMSs are easy to work with. However, the third-party applications in an Open Source CMS may crash or stop functioning properly, anytime without prior notice. You may not have the flexibility, with an Open Source CMS. You may have to accept/take whatever being offered and work with the applications, loaded into the system.
And for the same reason, I highly recommend a Customizable CMS for businesses with technical complexities (and advanced requirements) that want to be flexible and have the convenience working with their website, at ease. Yes – you can gain control of your website, better with a customizable CMS. So, let us see how a website with an effective, easy to use content management system is a 'must to have' thing and can help you in business.
Here, are a few of the benefits/advantages (quick points) of using a Content Management System. Please read along.
Easy to implement, user-friendly and requires less training
Saves time in/with website maintenance and management
Helps people work like a Pro on website, without much technical expertise
Aids in cutting the operating expense, enhance productivity and efficiency
Helps in keeping website updated 24x7x365, with a click of the button
Admins can supervise and restrict/limit unauthorized access to pages, with a click
The dashboard helps one in knowing the page status on a real-time basis and in taking necessary action on pressing things
There are endless benefits of using a CMS (than what you saw above), in business, as they can help you transform your online business, for the better.
So, do not think any further. A website with the content management system is 'the need of the hour'. Go and adopt a CMS right away, for taking full and absolute control of your online business. Surely for scaling new heights.
I am here to guide you on business websites with customizable CMSs and help you in driving traffic and with sales conversions. Please reach me for business consultation, on the following: enquiry@we3labs.com.