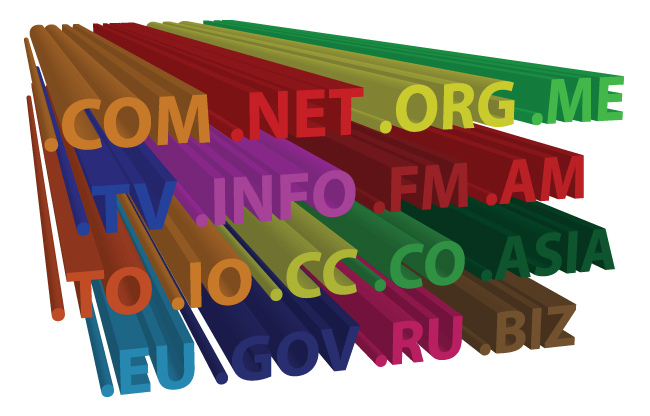 A domain name helps businesses in establishing a unique identity on the World Wide Web. And the enterprises that plan to launch a new business website should try to thoughtfully 'choose/select' their domain names.
With several domain registration companies around, finding 'apt' domain names for websites is not a difficult thing. However, businesses need to make sure, they do not end buying just any domain name available with the registrars/registration companies.
Here, are a few things to consider, while buying domain names for your business.
Domain Name: Consider Copyright, Patent, and Trademarks
Consider the legal aspects, while buying a domain name from/with a registrar/domain registration service provider. Try to avoid infringing copyright and trademarks of businesses; do proper research on – brands, phrases/slogans, businesses/companies and other stuff, prior to settling on a domain name for your enterprise.
Please note, you may get across many identical/similar domain names, online (separated with dashes and other punctuation marks/symbols). Most of the businesses do not check copyright or trademarks; however, in order to be on a 'safer side', you should definitely consider doing copyright search.
Pick Unique Domain Name, For Effective Brand Management
Domain names help the enterprises in branding their business. And, companies should consider getting a 'unique' domain/URL (Uniform Resource Locator) first, prior to choosing a business name and for getting a website designed/developed from the web-service providers.
Different domain extensions are widely available, to choose from in the market (for example – .com, .org, .net); however, try to choose Top Level Domains (.com for 'commercial usage' is highly recommended).
Domain names, with .com extensions, are quite popular and these would help businesses rank quick and better on Google and related search network. Though, you can always try custom domain names (extensions) for business branding, by going with country-specific domains (for example – .co.uk, .com.sg etc), if targeting International market/segment.
Please note, both short and long domain names are in the trend, today; both have their own merits. Short and simple is always better than using long names. Short domain names are easy to read/pronounce, type/write, remember/recall and share with others (via 'word of mouth' communication).
Web Optimization/SEO
(Short is better) However, if you want to include 'specific keywords' for creating a strong brand identity, then long domain names could be preferred, in that case. By using keywords (specific to your brand, products, and services), you can target customers better and improve your search engine rankings. *Note: while choosing domain names, try to avoid dashes, symbols, and punctuation marks, if possible.
Besides, please be aware that – while you go hunting for domain names, online, you may not always end with registering/buying domain names of 'your choice'. Possibilities are aplenty, somebody might have secured the domain name for the business, already. Thus, always keep the options ready, to stop fretting later.
Want help in choosing a domain name for effectively marketing/promoting your brand? Well. We3Labs is the answer. Seek us.