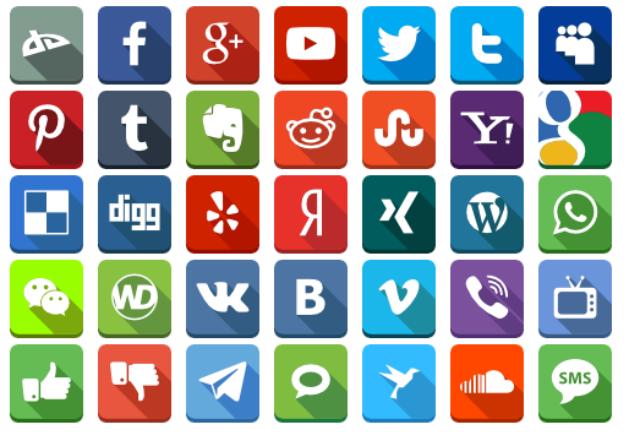 Success in the web world is directly related to a company's online visibility. Because, no matter the quality of products or services of a company, if they have poor online (brand) visibility or say, their website does not rank high on popular search engines (Google and other), then they never have a chance in the market.
In the highly competitive world, in order to survive – the online businesses should try to expand their horizon by trying different marketing and promotional activities. Most of the companies stick ONLY to social media marketing through Facebook, Twitter, and LinkedIn; however, they do not think of or explore other possibilities and avenues for creating brand awareness.
Ways To Promote Your Brand Online
It is high time, they thought about exploring the big world with unlimited opportunities. And, if you are looking for new ways to grow your business, and drive website traffic through different means, then some of these truly tested and proven web promotion methods would help you in improving business outcomes and high returns.
Social Bookmarking Sites
Social bookmarking is highly effective in building brand awareness. The online businesses can start promoting their brand through popular bookmarking sites like Reddit, Stumbleupon, and Digg etc. This would help them increase traffic to their website, better than before.
Image/Photo Sharing:
Images speak louder than words. By using popular image/photo sharing sites like Instagram, Pinterest, Flickr, Imgur, and Photobucket, the online businesses can drive customer engagement and have improved website conversions.
Video Sharing:
Popular video sharing sites like YouTube, Vimeo, DailyMotion are highly effective for promotional and engaging videos of your business. You can capture special moments of your business and let the world have a glimpse of that.
Blog/Article Marketing and Promotions
Content is King. And content marketing through blogging sites and online publishing platforms would help you spread the word across (of your brand), in a seamless manner.
Free Classified Ads
Online classified ads are more effective than printed publications or daily Newspaper ads that you often see. Your business would get more visibility and brand exposure through free classifieds websites, by minimum investment.
Free Directories/Business Listings
In comparison to Yellow pages, listing your website on free online directories would always be a better idea. The reasons – cost effectiveness, greater visibility and brand exposure.
Slide/Presentation/Document Sharing
If you have a great content or document (PPT, DOC, PDF etc.) worth attention, you can share it with the world through several document sharing sites. This would help in maximizing your online brand presence. You can begin with: Slideshare and Authorstream.
After going through the above-specified tips, most of the people might take things lightly thinking any greenhorn within the organization can do it with less effort and time. However, please be aware that all these activities demand continuous effort and focused attention. The work requires a lot of analysis and activity monitoring on different aspects, as based on the vital statistics, one requires optimizing the marketing efforts and ensure that they are targeting all the online and potential channels for driving traffic to the business.
So, if your business was confined to only social media (read: Facebook, Twitter, and LinkedIn), then spread your wings and explore the world of opportunities, by trying these aforementioned web promotion methods. You would gain, for sure.
Please feel free to escalate your queries and concerns related to aforementioned web promotion ideas, to WE3LABS.